Bringing Exceptional Landscape Design to Livonia, MI
Transform your yard with landscape architecture that will surround your home or business with life and color.
Elevate your yard beyond a stretch of green grass with professional landscape design services.
Our team of experienced landscape professionals can create focal points that attract the admiration of guests and the envy of neighbors, making you the star of the neighborhood.
Whether you're a homeowner or a business proprietor, you know that the front of your building is an important sight for welcoming guests and loved ones. With the right landscaping, you can set the mood of your choosing and create a more beautiful outdoor space to impress visitors and increase their happiness and comfort. Whether you have an idea in mind or not, our experts can provide you with plans and designs customized to best suit your property.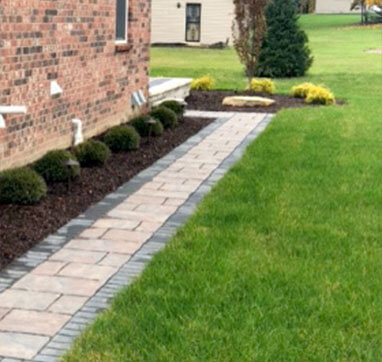 Contact Our Team
---
The best time to plant a tree is … today! Don't wait to create the beautiful, impressive lawn of your dreams. Explore design options and put your landscaping plans into action by reaching out to the M & D team today.
(313) 570-4346
Landscape Architecture & Design Ideas
---
Increase curb appeal and the value of your home by enhancing your outdoor spaces with greenery and landscaping features. Create a custom garden to grow vegetables or your loved ones' favorite flowers. Provide shade by planting beautiful trees where you can read a book, have a picnic, or let your children and pets play. Or join the native plant movement and foster the natural ecology that makes Michigan so beautiful. Explore our gallery for a broad range of back and front yard landscaping ideas.